From now till 1 August, come check out
Tis Knot
in our enCOUNTER space
by Cindy-Lee Davies of Lightly fame. It's a new body of work featuring post-consumer waste (car tyres and rubber) combined with crocheting, very nanna- meets-muscle car!
With names like 'Torana', 'Mustang', 'Chevelle' and 'Gemini', these objects (and occasional ottomans) take on material and pop cultural references to raise awareness of larger environmental issues like the creation and disposal of lifestyle consumer goods.
Prices range from $310 to $425.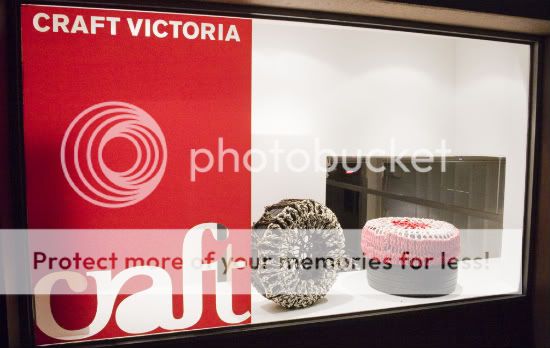 Tis Knot
is part of the
State of Design
festival's
Look.Stop.Shop.
program – a series of installations to be featured in retail window spaces throughout Melbourne's CBD. These installations will explore themes of sustainability and eco-design and
Tis Knot
is on display 24/7 until 1 August.